CREATING HIP SPACES ON SOLID FOUNDATIONS
Inspect. Design. Develop.
Citizen Architects Inc. is utilizing agile and transparent Project Management methodology, combined with intelligent 3D BIM (Building Information Modeling) IFC Open Source Coordination View certified model-based process. This open source cloud based approach gives architecture, engineering, and construction (AEC) professionals the insight and tools to more efficiently plan, design, construct, coordinate and manage buildings and infrastructure.
Citizen Architects Inc. is a Full Service Professional Commercial and Residential Design Firm, and a Licensed Real Estate Inspection Entity. We provide Architectural, Building Inspection Services, Project Management and Coordination of Structural, Mechanical, Electrical, Plumbing, Fire Protection, Fire Alarm, Security, Automation and Controls, Telecommunications, Equipment, Lighting, Interiors, Landscape, Planning and Civil Engineering.
Professionals
Open Network
Our goal is to significantly improve efficiency of the architecture, engineering, and construction (AEC) industry by working with the best professionals worldwide utilizing the power of open source cloud collaboration. Our collective experience includes, but is not limited to, the complete design of office buildings, banks, hotels, restaurants, retail spaces, fitness centers, sport clubs, schools, residential homes, townhomes, condominiums and apartment buildings. We are able to obtain licensure in any state or country as needed. Currently, our professionals are licensed in the EU: Poland, Germany, Spain and Ireland, Asia: India and China, as well as in the US: Illinois, Maryland, Wisconsin, Florida, Texas, Pennsylvania and New York.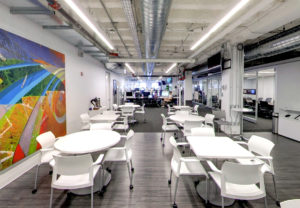 Cloud Collaboration