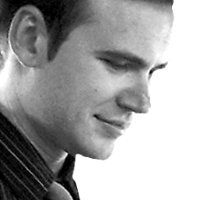 Bart K. Framski
Principal
Bart is Registered Architect and Real Estate Inspector who helps people design, inspect and develop buildings, creating healthy, sustainable, and community friendly environments.
Mr. Framski has built strong professional relationships through the success in developing projects at all stages for major companies (Digital Realty, Sotheby's, Berkshire Hathaway, Montessori, Equinix, LinkedIn, Guardian Capital and Volkswagen) on a variety of project types, including residential, commercial, retail, hospitality, higher education, and mission critical.
Bart founded Citizen Architects to improve efficiency of AEC Industry by utilizing open source BIM building blocks and full cloud agile project management, enabling people to collaborate organically online, saving their time and clients' money.
NCARB Certified Architect #68110
Registered Architect: Illinois #001-020748, Pennsylvania #RA405878, New York #035102, Poland #WP-OIA/OKK/UPB/50/2009
LEED Accredited Professional BD+C #10102964
Chicago Registered Energy Professional
Illinois Licensed Home Inspector #450-010522
Commercial Inspections IL #454-000225
Structural Inspection IL #454-000261
Electrical Inspection IL #454-000144
Plumbing Inspection IL #454-000145
Forced Air Heating and Boilers IL #454-000146
Air Conditioning and Heat Pumps IL #454-000147
Roofing Inspection IL #454-000424
Old House Inspections IL #454-000212
New Technologies in Residential Construction IL #454-000213
EDUCATION
Northwestern University
S.C.S., Project Management
2008
Illinois, US
Avans Hogeschool – Brabant University
B.S., Urban Planning
2000 – 2002
Netherlands, EU
Poznan University of Technology
M.S., Architecture
1997 – 2002
Poland, EU